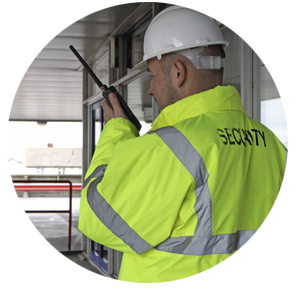 Security (BS7858)
BS7858 2012 Security Screening of Individuals Employed In a Security Environment
BS7858 2012 Security Screening of Individuals Employed In a Security Environment is a published Code of Practice that provides best practice and when applied to the private security industry act 2001 sets the standard and requirements for the screening of SIA licence holders. For further information and guidance visit: www.sia.homepage.gov.uk.
BS7858 provides best practice for the security screening of individuals to be employed in an environment where the security and/or safety of people, goods and services, personal data or property is a requirement of the employing organization's operations and/or where such security screening is in the public and/or corporate interest.

Security Screening
Comprising of a thorough background check the implementation of the Standard has become time consuming and is often a lengthy and costly process.
The security industry is often reliant upon time critical and large-scale deployment. This when coupled with a history of high staff turnover has resulted in avoidable delays. The impact on the availability of resources can in minor cases hinder operational efficiency and in some cases prevent the ability to meet contractual requirements. Those affected often suffer both financial and reputational damage.
Our systems have been specifically designed and are proven to reduce cost and the time taken to deliver this important service without impacting upon BS7858 compliance or the ability to deploy resources.
Vetting Solutions screening service is fully compliant with the requirements for BS7858. Complete your background checks promptly and with confidence. Remove your normal concerns over time and cost by contacting a member of our team to discuss your specific requirements today.